What you choose to display on your walls is an expression of you – Your life journey, personality, and unique style. Whether you are framing for your home, business, or commercial space, we will help you to create a clear and cohesive design; ensuring that our frame design will not only complement the item we are framing, but the person and space it's for.
All of our work is done with "acid-free" materials and we are experienced in both conservation and archival grade framing. We will be happy to inform you of the merits of both, and which might be best for your project.
We carry a wide variety of glazing (glass & plexiglass) that can block damaging UV rays, and some that even stop the reflection you would get with regular glass. Ask us about our glazing options at your next framing consultation!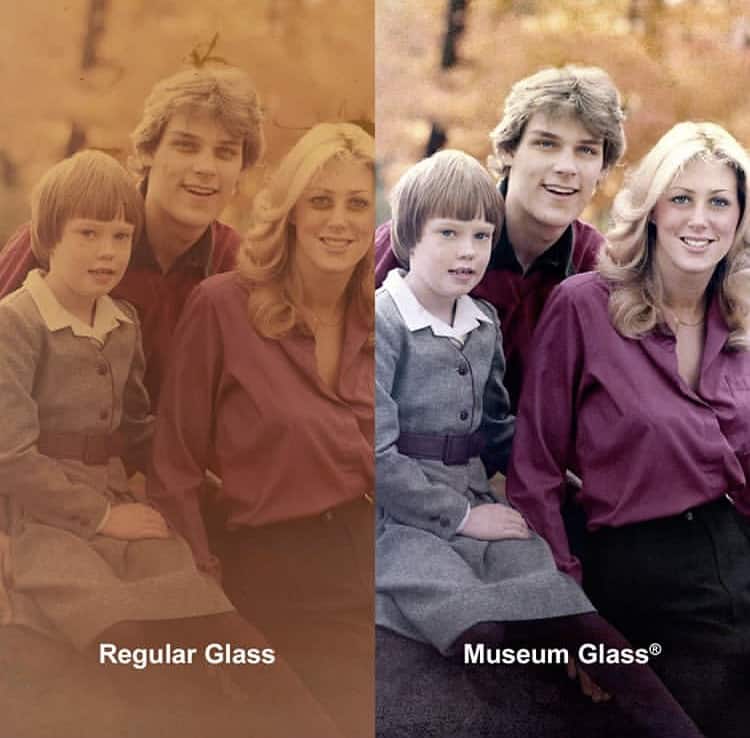 Source: Museum Glass by TruVue Glazing