You've just purchased the perfect piece of artwork for your lounge, and it's arrived at your doorstep rolled up.  If you're unsure what to do next, then we're here to help.  The artwork you have purchased needs to be stretched before it can be displayed on your walls. Canvas stretching is the act of putting canvas artwork on bars or a wooden frame. 
Types of Canvas Stretching
There are several ways to successfully stretch your canvas to a framework that will suit the desired look you are trying to achieve and below you'll find out more about the most common methods.
At Heritage Art Galleries and Framing, we can assist you with all the below-listed options:
1. Standard Stretching
Standard stretching is when we stretch the canvas over its frame and staple the sides in place. Seeing staples on the side of your piece of art is not the most attractive and can sometimes be seen as a disadvantage to this type of canvas stretching.
Generally, this type of stretching will include framing because of the staples and it's not our favorite method but is sometimes necessary because the margins left behind by the artist or print house are too small to wrap around to the backside.
2. Gallery Wrap
Whether you choose a floater frame or a standard frame, a gallery wrap stretching method is one of the most common options. It's done by stapling the back side of the canvas and the frame would usually cover 1/4″ of the canvas edge.
At Heritage Art Galleries & Framing, we stock both a ¾" and 1.5" and will use either depending on how the artwork is going to be displayed. If there's no frame, then we go for a deeper profile. We use the ¾" for some non-floater frames because they work better with a thinner option.
Gallery Depth Stretchers
We often get asked to use the standard gallery depth but the depth we use depends on the frame, the size of the canvas, and the artwork itself. Typically, most floater frames will accommodate 1.5″ stretcher bars beautifully. If a canvas is large, then we would use a 2" deep stretcher and floater frame. The gallery depth stretch is also dependent on design, sometimes people opt for a deeper stretcher for an unframed canvas simply based on personal taste.
Some clients will bring us artwork that has been cut off from its previous stretcher bars or the artist has painted to the edge of the canvas leaving no extra fabric. An option, when there is no extra canvas, is to add material around the edges giving us the extra material we need to grab onto. 
The process of adding fabric is called strip lining. If the edge of the artwork has been cut and adding additional fabric is not an option and we are unable to stretch the canvas, then we glue it to a board instead.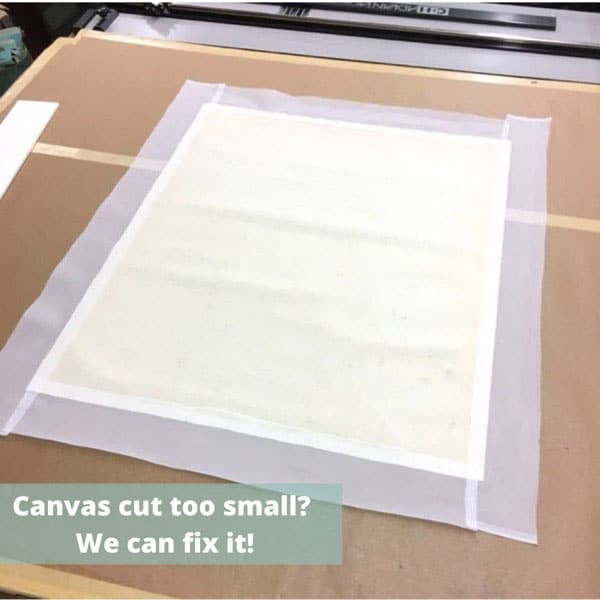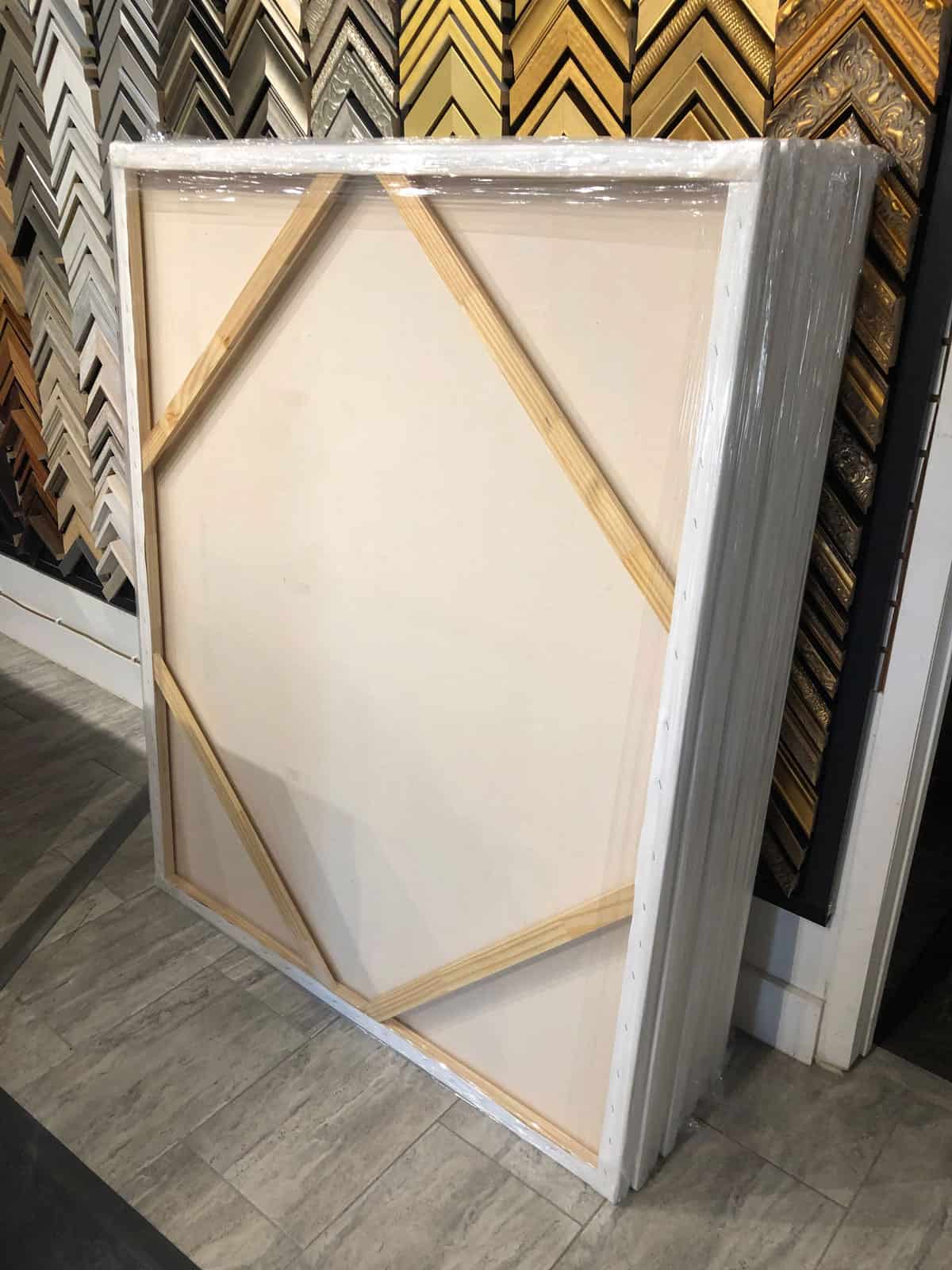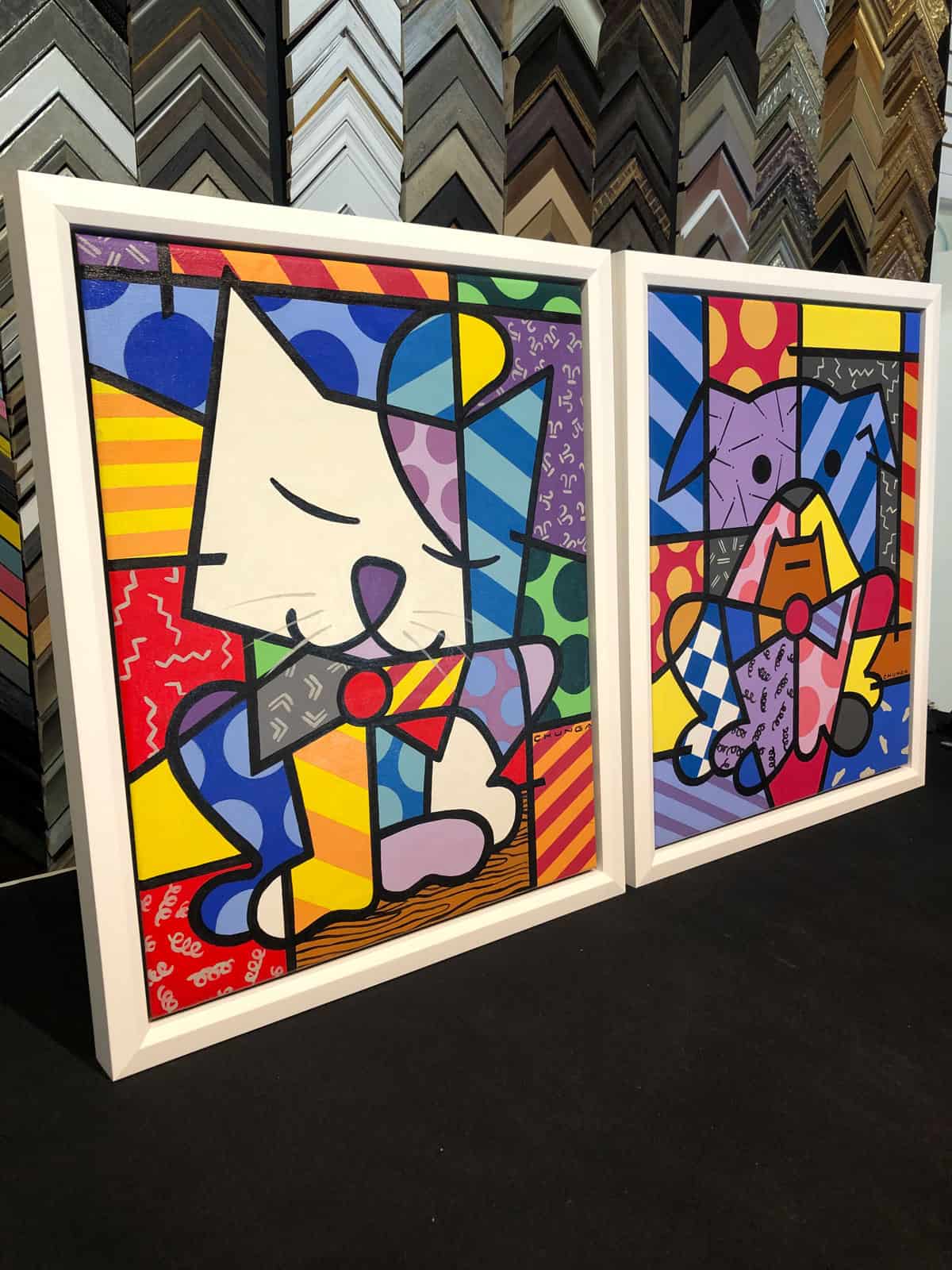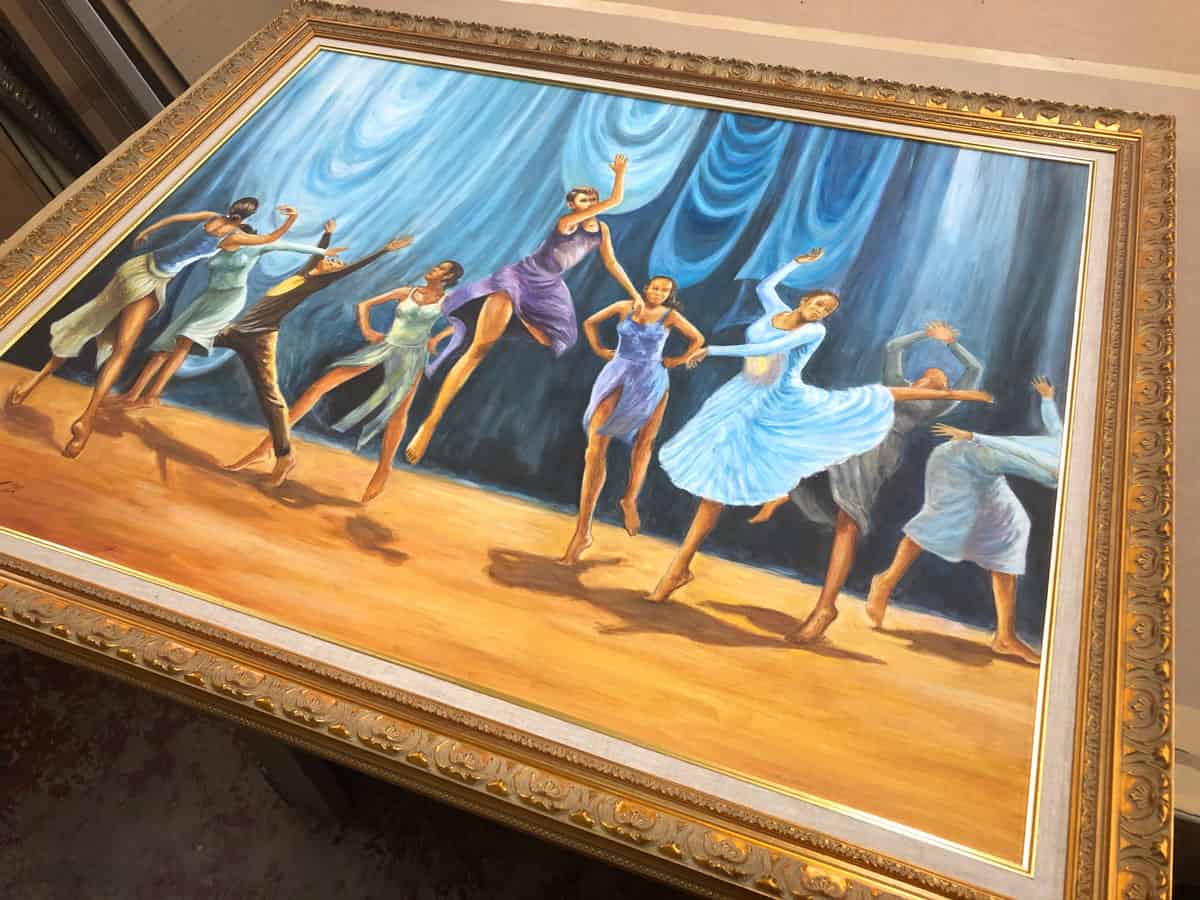 A Family-Owned Art Gallery & Framing Service In South Florida
Heritage Art Galleries & Framing is a family-owned South Florida business with over three decades in the custom framing and fine art industry. 
As a one-stop art shop, our services include:
Photo & Fine Art Restoration

Custom Mirror Design

Photo & Art Printing

Museum Quality Custom Picture Framing
Give us a call at 954-739-8975 to talk to one of our art and framing specialists or feel free to book an appointment online. We look forward to meeting with you and working together to create artistic solutions.