Children manifest their imagination through art. What they put down can speak a thousand words about them. Their artworks hold in them their understanding of the world, their needs, and their hidden potential waiting to be honed. The benefits of framing children's artwork stretch far beyond making memories. Read further to find out why you should custom frame your kid's artwork.
Preserve and Enhance your Child's Art
When young, kids don't bother to exercise much control over the movement of their hands. Therefore children's art is often scribbles and splatters and a concoction of myriad shades.
As they grow up, they might perfect the art, but we always love to preserve the little pieces they made when they just learned to scribble. Rather than have them all over the fridge door or stuffed in a drawer never to be seen again, why not hang a testament of your child's creativity on your walls?
Ever look at a professional artwork and say to yourself, "My kid can do that?" You won't believe how graceful your toddler's beginner art can look when framed professionally! A frame matted with a color that compliments your child's art can incredibly accentuate the visual aspect of it; even making it look like professional art.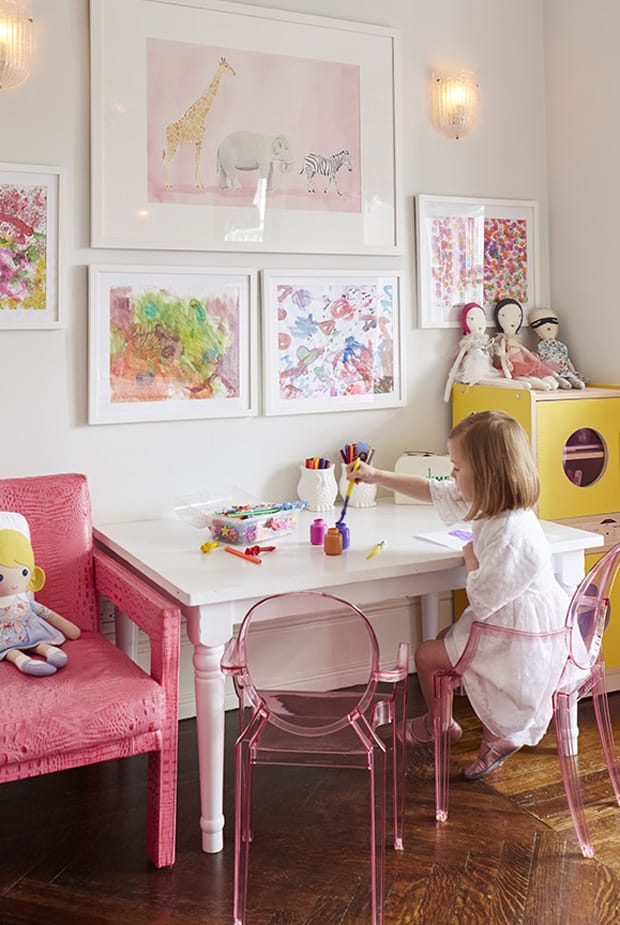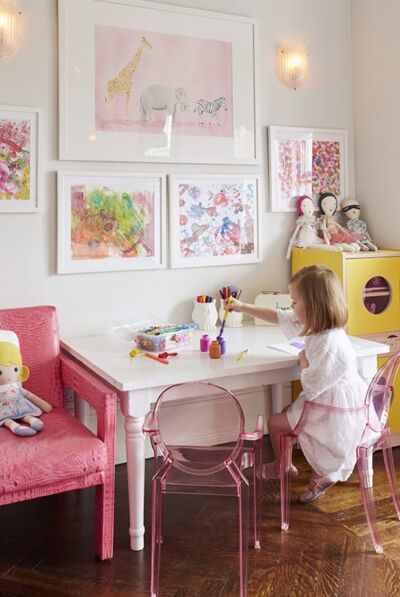 Furthermore, children often indulge in craftwork where they enjoy making things out of fragile elements like recycled materials, papers, kid's glue, buttons, and so on. These make their work extremely short-lived and susceptible to damage over time. Framing children's artwork is a great solution to this issue. Take your kid's masterpiece to a custom framer and see the magic they sprinkle on it. Crumpled papers can be smoothed, crafts can be reinforced, and art can be glazed and shadowboxed with acid-free materials; keeping them in pristine condition for ages to come. Not only will you preserve it for as long as you want, but can also get the benefit of encouraging your child's creativity.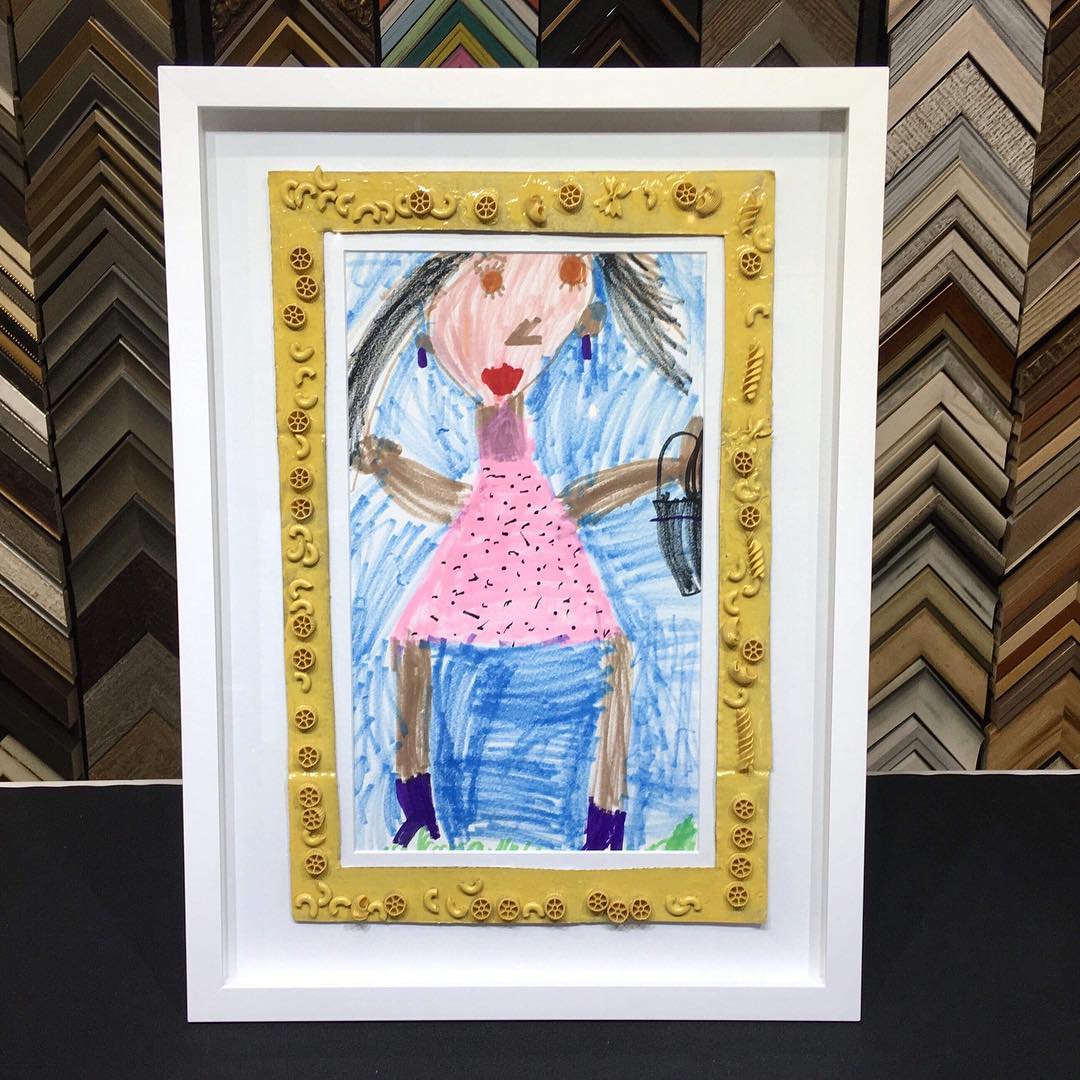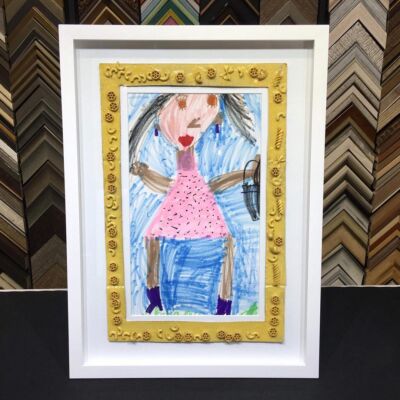 Encouragement your Child's Creativity
Children do not have a sense of judgment. They create because they love to. Their greatest source of validation is their parents. Displaying children's artwork conveys a lot to them. It gives them a sense of validation and enhances their self-worth. When they see their creative pieces hung, they begin to believe that they are good enough in art and that their work deserves to be showcased. This gives them the impulse to carry on with their creative endeavors and achieve new milestones over time. 
Besides this, framing children's artwork speaks a lot about your love for art. This gets absorbed by the children, which can develop into their own taste for art. They might begin to view the world from a more aesthetic perspective and continue to strive to hone their creative side. Fueled and corroborated by your interest, there is every possibility of them churning out a masterpiece someday!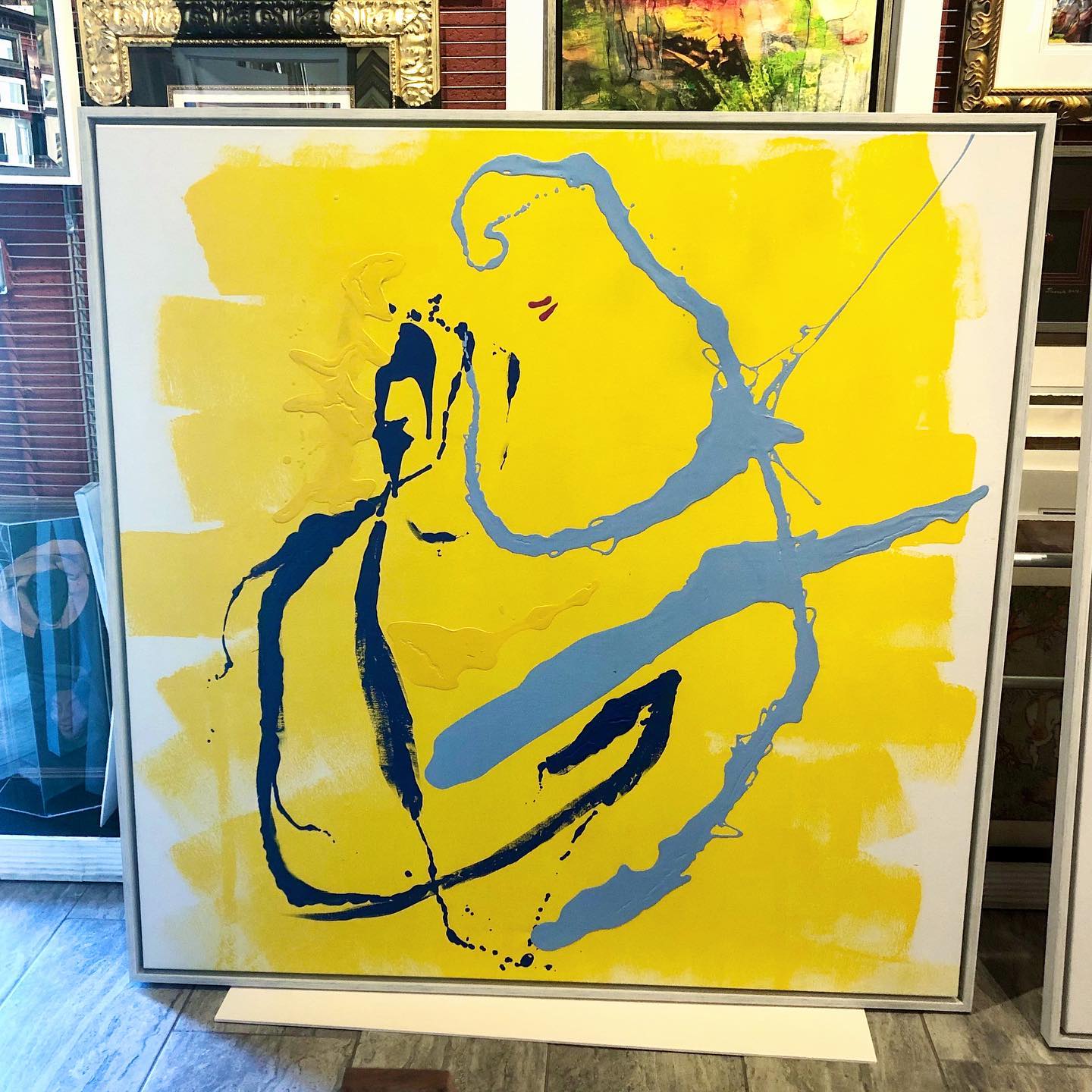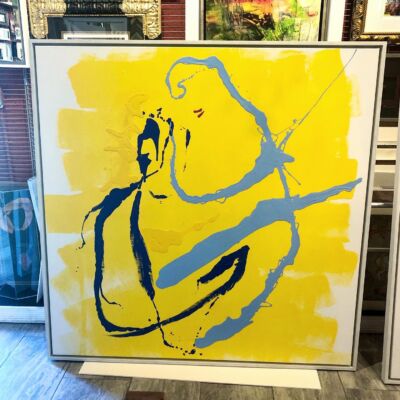 Get Involved
Displaying children's artwork goes far beyond just encouraging children. Hung in your bedroom or living room, you are bound to pass them a couple of times in a day. This will help you get to know your child on a deeper level. 
Over time, you'll be able to study what interests them, where their thoughts operate from, how they conceive things around them, and what their dreams are. This will make you an important part of their creative journey and give you the luxury of helping them soar in the best possible way. 
Conclusion
Children need to be uplifted and motivated throughout the years to bolster their belief in themselves. In this age of cutthroat competition, an extra ounce of validation does magic for them. If your child is letting their creative juices flow, then frame your kid's artwork, hang them with pride, and let them know that they are worthy to be out there.